Start Planning Your Summer Trip To Ecuador
The new year has begun and people everywhere are beginning to plan their summer vacations. Why is Ecuador the perfect place for your summer trip? Whether you are traveling solo, as a couple, or with the family, Ecuador offers something for everyone. Hostería PapaGayo is your hub during your summer trip, a charming inn that provides exquisite Ecuadorian cuisine, cozy rooms that invite you to nap, and sprawling acres of land snuggled among the Andes mountains. Located in the Avenue of Volcanoes, Hostería PapaGayo has a tranquil atmosphere with adventure waiting just around the corner. From waking up and doing yoga in the morning to hiking around a shimmering lake in the afternoon, your summer stay at PapaGayo offers a host of activities. Meditate surrounded by mountains. Hike active volcanoes of grand imposing height. Don't just go horseback riding, but really connect with your horse. The choices of things to do in Ecuador are endless; read on for a detailed description of your vacation at PapaGayo.
Climb Cotopaxi and Surrounding Mountains
Ecuador hosts an array of mountains that bring visitors daily to the country to hike. From PapaGayo, you can easily reach some of Ecuador's iconic mountains. Dazzling scenery and impressive mountain climbs are just within your reach. PapaGayo is conveniently located in the Avenue of Volcanoes, famously coined by German explorer Alexander van Humboldt in 1802. The most well-known of the volcanoes is the beloved Cotopaxi, the highest active volcano in Ecuador standing at 19,347 ft (5,897 m).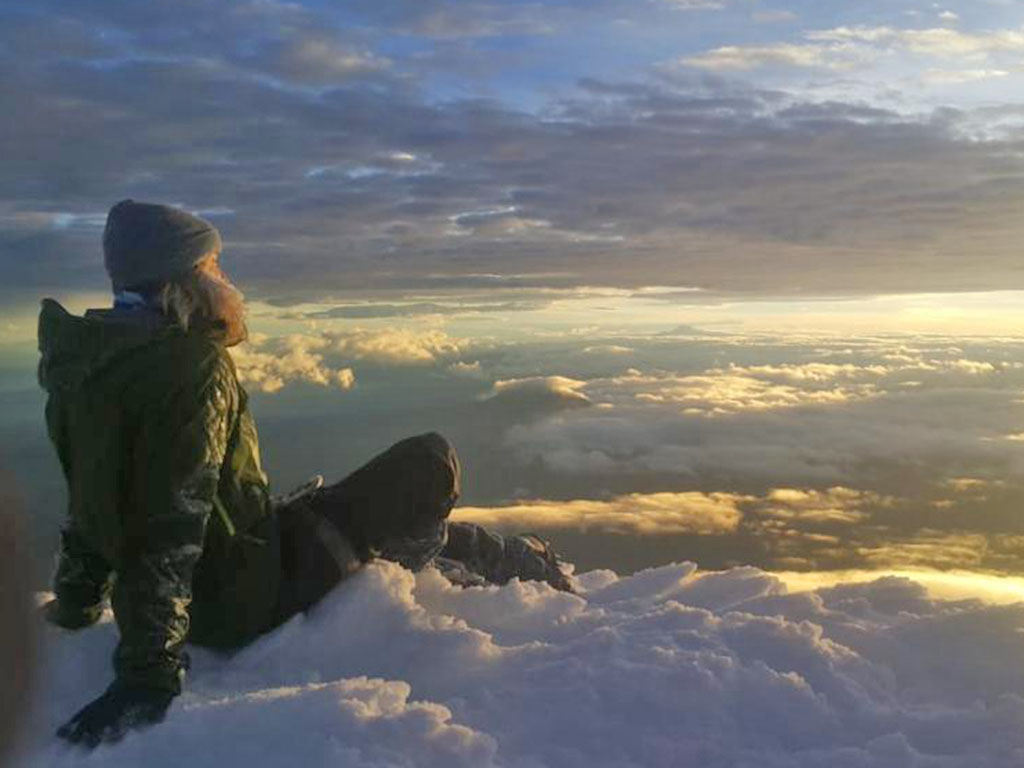 Cotopaxi is a 40-minute drive from PapaGayo, and travelers can enjoy many different activities such as hiking and mountain biking. We recommend first stopping at Limpiopungo lagoon, located near the entrance of the park. In this wetland, you will find tremendous sightseeing of birds endemic to the Andean paramo and a trail that goes around the lake. To the left of the lake, you can continue up the road until you arrive at Cotopaxi's parking lot, where the trail and adventure begins. Hiking to the Jose Rivas refuge is a popular day trip. The hike to the refuge (at 15,750 ft / 4,800 m) takes around 40 minutes to an hour. At the refuge, warm up and reenergize with some hot chocolate and empanadas. With good weather conditions, you can continue hiking up to the glacier, about 650 ft (200 m) up from the refuge. Visitors are not permitted to go beyond the glacier without a guide and proper equipment. You have the option of descending on foot or on bike. Biking ends at Limpiopungo lagoon. Check out PapaGayo's Cotopaxi bike tours for more information. Those who are daring might consider summiting Cotopaxi. It is mandated by Ecuadorian law that you must summit Cotopaxi with an accredited guide. The hike from the refuge to the summit takes around 6 hours, and climbers ascend around midnight after spending the night at the refuge. Climbers return to PapaGayo in the afternoon where they can enjoy a celebratory lunch after conquering the summit of majestic Cotopaxi.
"Cotopaxi's shape is the most beautiful and regular of all the colossal peaks in the high Andes. It is a perfect cone covered by a thick blanket of snow which shines so brilliantly at sunset it seems detached from the azure of the sky." – Alexander Von Humboldt
Because of it's altitude, visitors are highly encouraged to acclimatize by visiting other nearby volcanoes first. It is advised to climb other mountains prior to attempting Cotopaxi. We recommend Pasochoa (13,800 ft / 4,200 m), Corazon (15,720 ft / 4,790 m), Rumiñahui (15,490 ft / 4,721 m), and Iliniza Norte (16,820 ft / 5,126 m). Acclimatizing with a series of mountains prior to Cotopaxi will give you a higher chance of successfully summiting. Contact our experts at PapaGayo to plan your perfect hiking itinerary.
Yoga Retreats in the Andes
Optimize your summer days by taking time to recharge with yoga. Whether yoga is a part of your vacation activities or you come here dedicating your trip to a yoga retreat, Hostería PapaGayo offers the chance to distress and connect with your mind and body. Summertime for many is a chance to take some well-deserved vacation from work, and there is no better time than vacation to practice yoga, returning to work refreshed and functioning better. Destress from your busy life and enjoy the benefits of yoga. Cleanse your body and mind with both yoga and healthy delectable dishes from PapaGayo's restaurant, La Bolivia. Breathe in the fresh air and connect with nature, doing yoga in the morning and hiking in the afternoon for example. When planning your travels to PapaGayo, don't forget to ask how you can incorporate yoga into your vacation.
Horseback Riding tours in Ecuador
During the summer, people often escape to Ecuador to horseback riding among the bright sun, vegetation of Andean paramo, and native wildlife such as alpacas, wild rabbits, and condors. PapaGayo offers limitless opportunities for unparalleled horseback riding whether you want to learn how to horseback ride within the grounds of the hostería or you want to ride and explore on the trails throughout the Andes. From beginner to expert, PapaGayo can customize your horseback riding experience. This not your standard horseback riding tour. Our instructor focuses on developing a genuine connection between rider and horse, creating a truly unique experience. You have the chance to ride past snow-capped peaks, so contact PapaGayo to incorporate horseback riding in your next vacation.
For more inspiration as you plan your 2020 summer trip, contact PapaGayo, and together we will plan your one-of-a-kind trip.